Providing the ESP experience across Surrey
Elite Sporting Provision provide professional sports coaching to school children in Surrey along with delivering sports academy programmes in conjunction with schools, colleges and amateur clubs.
It is our mission to improve the quality of sport in the local area by providing well-balanced programmes of physical activity to encourage and maintain young people's interest in sport.
We are passionate that sport should play a key role in everyone's lives, it improves physical, mental, and social well-being and we aim to engage and educate our audience about the benefits of living a healthy lifestyle through the positive effects of sport. WHAT WE DO
At Elite Sporting Provision, it is our mission to improve the quality of primary school PE through well-balanced programmes of physical activity to encourage and maintain young people's interest in sport. We provide a variety of services to schools, clubs and the local community:
Our coaches provide pre-morning clubs, lunchtime provision and after school clubs, as well as in class PE provision. We can even offer coach education to teaching staff.
When school is out, the sport doesn't stop for the ESP crew! Multi sport camps are run throughout the summer and half-term breaks and often include some special guests!
From the San Siro to Wembley Stadium, our football parties are perfect for all football fans aged 4-12. As well as the fun and games, the day includes medals and certificates for all.
Our UEFA and FA qualified coaches work with school academies across the county, overseeing and developing programmes for students across the age ranges.
Giving back to the community is important for us, so we provide free football sessions working in partnership with local boroughs and councils.
We're proud to cater for all ages, and our weekend sessions for those aged 2-7 provide plenty of fun. Social and physical skills can be developed in our sport sessions!
Elite Leagues is a fantastic 6 a side football league where anyone can enjoy a
We're all about proving an incredible 6 a side football experience which brings communities together.
GET THE GEAR
Look the part in our Elite Sporting Provision kit - from tracksuits to training tops of all sizes.
"My son did his first Elite Camp this October and had an amazing time. He's currently nursing a knee injury so isn't playing at full fitness level, but both Adam and Mark made sure that he got the best out of his time there. They showed fantastic encouragement and support, and he really enjoyed himself. He will definitely go to Elite Camps again!"
"Harry had an amazing week. From his point of view he literally couldn't wait for the half term week so he could do the camp. He looked forward to each day and found the sessions extremely enjoyable. This is great for Harry too from a fitness perspective. As a working mum it was a great relief to know that he was going to be occupied for the week. 9:30am - 3pm was perfect for timings, although I think Harry would have carried on until nightfall if he could."
"My son recently attended a football holiday camp run by Elite Sporting Provision. Even though he did not know any of the other children attending, he soon made friends and was made to feel very welcome by them. The coaches, Adam and Mark, are very inclusive, supportive and encouraging - and are excellent with the children. My son is looking forward to more training sessions with them!"
Philip Southcote School
"Elite Sporting Provision has dramatically enhanced our schools sport provision. Students are motivated and engaged to take part in PE lessons more than ever before and often name their it as the best lesson of their day. The top level coaching that is provided has developed our students fundamental skills and given many confidence to try new activities and sports that would not have had the opportunity to do before. Relationships with students have been fantastic and the coaches have gotten to know the students quickly. They often take time to chat to them about their day even if they are passing them in the corridor. I would highly recommend them to anyone considering an external sporting provision."
– Kim Bent, Deputy Head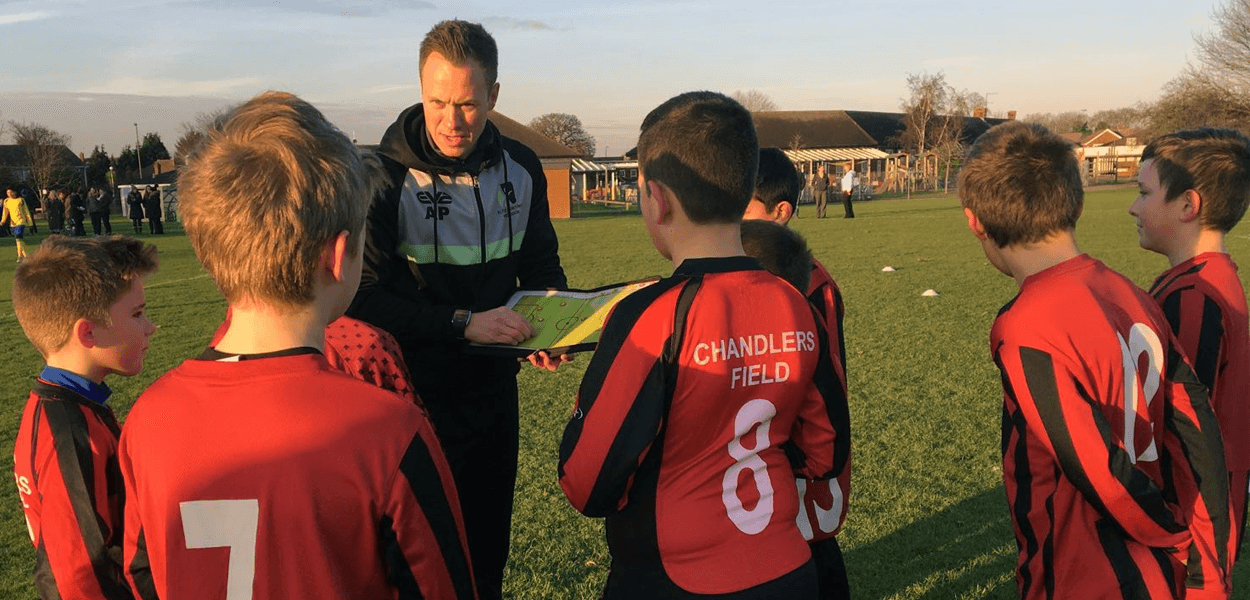 Chandlers Field School
"The school thoroughly enjoy working with Elite Sporting Provision. The coaches are enthusiastic, respected by the children and are of a high standard. The children have gained huge confidence in themselves and as a team since working with the coaches. We are very much looking forward to continue working with them in future projects and highly recommend them to anyone for support in sporting provision."
-Vicky Trigg, Head of PE